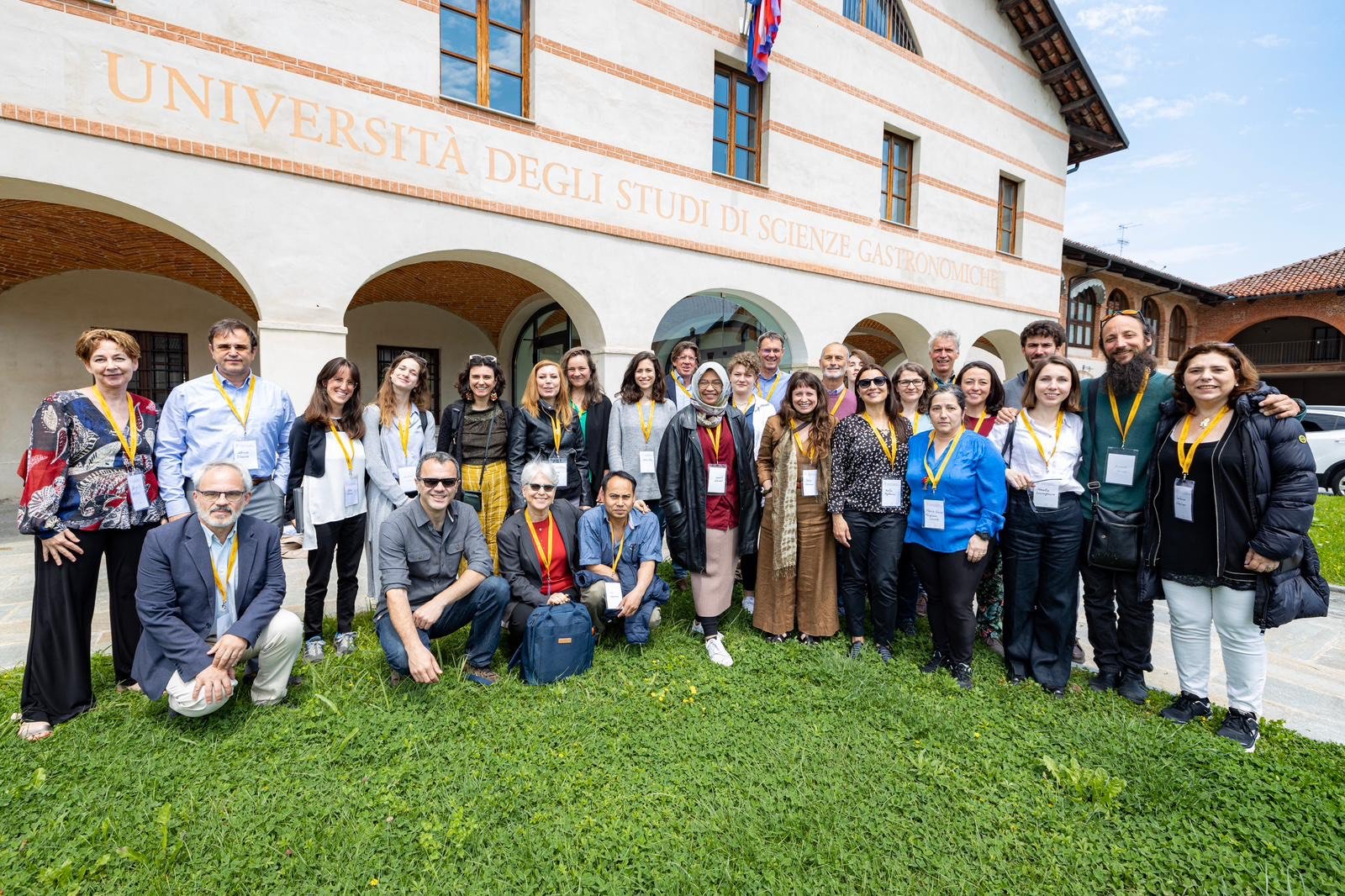 "Europe is now at a turning point regarding the future of European agriculture. Agroecology is a key concept for embracing practice, research, innovation, and education. Agroecology is essential to transform our agricultural and food system and tackle climate and nature emergencies and at the same time providing healthy food based on a strong and living rural environment. I expect the AE4EU project to have a key impact in supporting this transition."
A European funded project as a coordinate and support action
AE4EU is a three years project, that started in January 2021 and aims to enable a successful transition to agroecology through a strong development with ambitious and longer-term joint actions at the European level in research, innovation, networks, training and education. Thanks to a European network and the involvement of different actors from diverse horizons and sectors, the project will analyse agroecology through its different pillars: as a science, a set of practices, and a social movement.
In the project AE4EU, among other activities, the University of Gastronomic Sciences (UNISG) coordinates the Task of WP4, supporting the upscaling of agroecology in different dimensions: enhancing the capacity for knowledge and experience exchange between actors by the creation of the Agroecology Europe Hub and Living Laboratories for co-development and co-learning. 3 researchers are involved in the project with interdisciplinary backgrounds: food politics and economy, agronomy, ecology and gastronomy.
On the 22nd and 23rd of May, the main representatives of Agroecology in Europe will join the Third Annual Meeting of the project AE4EU taking place in Pollenzo at UNISG. In this occasion different workshops on agroecology will take place: (i) Agroecology in EU Partnership activity, (ii) policy link to agroecology, (iii) agroecological living labs, (iv) The Agroecology for Europe hub, among others. Moreover, the group of agroecologists will visit the agroecological living lab of Val Varaita on the 23rd.
List of parteicpants:
Baptiste Grard (ISARA)
Kintan Kamilia (ISARA)
Alexander Wezel (ISARA)
Maria Luisa Paracchini (European Commission)
Emma Siliprandi (FAO – coordinatore division Agroecology)
Paola Migliorini (UNISG)
Natalia Rastorgueva (UNISG)
Alice Fasso (UNISG)
Judith Conroy (CU)
Ulrich Schmutz (CU)
Serim Dinc (CU)
Nina Moeller (CU)
Attila Szocs (EcoRuralis)
Stefano Canali (CREA)
Stefania Maurino (CREA)
Ileana Iocola (CREA)
Corrado Ciaccia (CREA)
Erika Angarita (THUNEN)
Sara Hellström (THUNEN)
Jesse Donham (AEEU)
Boglarka Bozsogi (AEEU)
Raj Chongtham (SLU)
Erik Steen Jensen (SLU)
María Rosa Mosquera Losada (USC)
José Javier Santiago Freijanes (USC)
Seerp Wigboldus (WUR)
Margret Muller (European Coordination Via Campesina)